prenatal or: pregnancy yoga
Pregnancy is a very unique time and therefore forms the necessity for a suitable style of yoga: Prenatal Yoga, also called Pregnancy Yoga. The yoga style adapts to the phase of your pregnancy – not the other way around. Your body changes daily, visible or invisible. Prenatal yoga helps you to find your way through the physical changes with ease. Often we are so tightly integrated into our everyday life that we do not always manage to step back, pause and take a look and explore more closely at what is happening and how we are changing. This unique phase of life is especially worthwhile to take time for yourself. Prenatal yoga offers a wonderful bridge from you to your child. You will learn breathing techniques, movements and exercises that will give you a new approach to your body and can also help you during labour.
---
postnatal yoga
Postnatal Yoga is for you if you have just spent the first two months with your baby or more and are wanting to reconnect to your body through movement. Here you will learn exercises and techniques that will accompany you after a birth experience. The focus of Postnatal classes is a physical one but moreover about creating a little space for yourself and discovering it anew. Individual and group lessons are possible – this goes for before and after the birth.
Please note: Pregnancy yoga and Postnatal Yoga are each adapted to your needs during pregnancy and afterwards. They are different courses that you attend one after the other. Postnatal yoga is also possible together with your baby.
---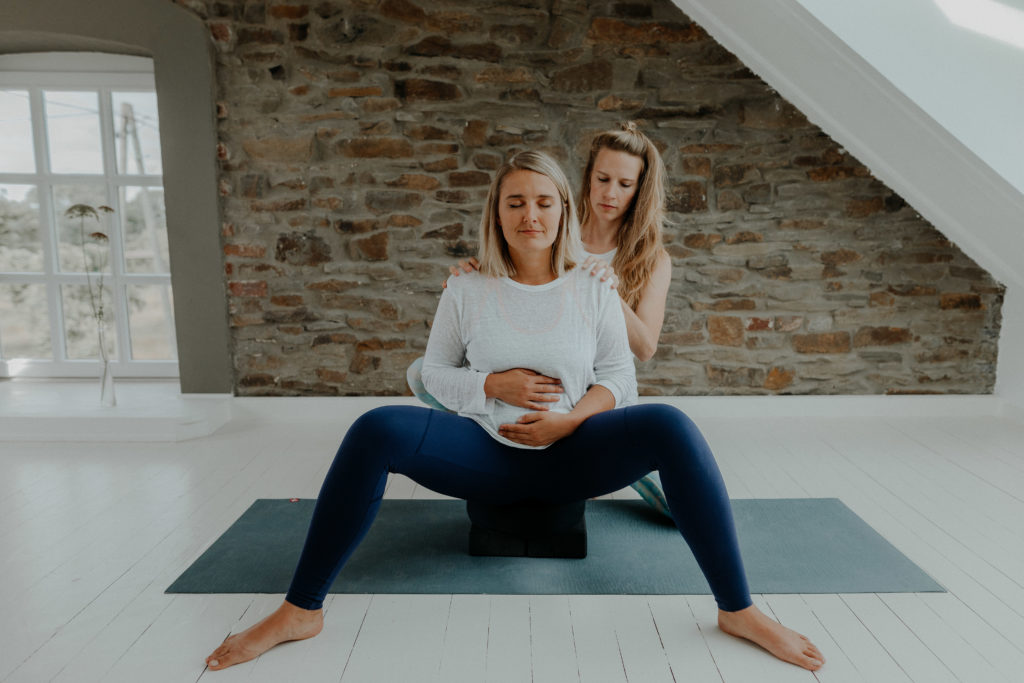 Here you can find out more about my prices.
Any questions or doubts? Drop me a line!
Bildcredits: Zweimalzwei Fotografie