Welcome to mattentiger yoga!
YEAH! Mattentiger classes are returning to Cologne Ehrenfeld starting mid August! Sign up here for my newsletter or safe your mat straight away!
I'M GLAD YOU'RE HERE!
I am Rike: certified yoga teacher, yoga teacher trainer, special education teacher and the founder of mattentiger yoga. I have been practicing yoga since 2008 and completed my Yoga Teacher Training in India in 2015 in the Himalayans (India). Since then I have been sharing Yoga classes in Cologne and India.
No matter if you are a beginner and fully new to yoga or if you have been practicing yoga for many years – with mattentiger yoga there is always a possibility to realize your ideas and wishes of yoga; physical and self growth. My philosophy is: Yoga should adapt to the needs of the practitioner, not the other way around. That is why mattentiger yoga is accessable for everyone.
On the following pages you will learn more about me and the different yoga styles I offer. All styles are available as private and group classes.
My Vinyasa Yoga classes are designed based on the styles Hatha Yoga and Ashtanga Yoga, topped up with a bit of Yin Yoga. I also offer full Yin Yoga classes.
As a special education teacher I am experienced in the field of yoga for people with disabilities. This also includes yoga therapy and yoga massage.
Pregnant women learn breathing techniques, movements and exercises that support them during their pregnancy and can help women during the process og giving birth. In Postnatal Yoga classes you learn exercises and techniques that will accompany you after the arrival of your baby. I also offer to share ideas for yoga together with your baby. It's easy and uncomplicated at home or in the studio.
Children's yoga focuses on a playful approach to promote self-confidence and perception on various levels.
You work in an (educational) institution and want to bring yoga into the daily routines? No problem! I give basic and advanced trainings for staff e.g. kindergartens, schools but also nursing homes.
---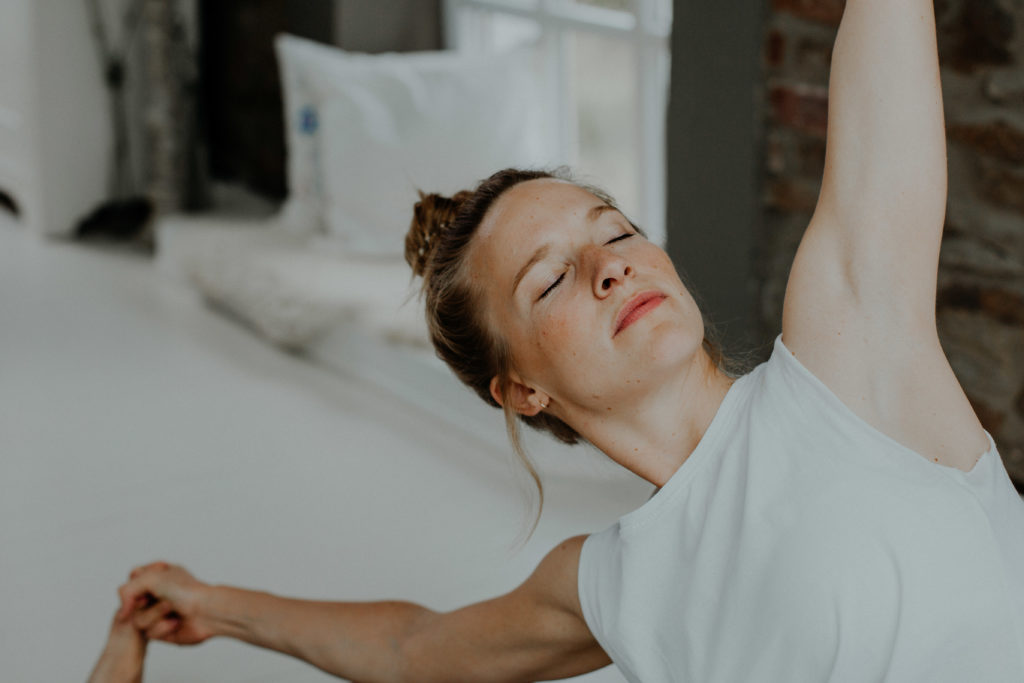 You don't want to miss dates, course registrations and other news about mattentiger yoga?

Sign up now for my newsletter!